Revolutionize your brand with our Branding & Corporate Identity Design services
Businesses find it difficult to set their brand apart from their competitors. We make sure that your brand stays differentiated from others, through our creative designs. We offer a wide range of branding and corporate identity design services which will enable you to define or redefine your corporate brand identity. We work with businesses of all sizes, right from startups to global enterprises. We have helped global brands with brand strategy, brand guidelines, logo designs, corporate stationeries, brochures, flyers, emailers, and all kinds of brand collateral. Creating and maintaining a standardized and memorable brand across all your marketing communications and collateral is the key to creating a strong brand presence. Our branding and corporate identity design services are focused on building an efficient and effective brand image for your business.
OUR BRANDING & CORPORATE IDENTITY DESIGN SERVICES
Right from creating your brand identity to executing it through various design collateral, we offer a range of branding and corporate identity design services specified to your business needs. Some of our branding design services are featured below.
Brand Strategy & Planning Services
Get an appropriate, actionable, and measurable strategy to boost your business growth and customer acquisition. Our team of brand strategists will work with you to understand your brand personality, the positioning, messaging, and creative execution that best fits your needs.
Brand Book & Brand Guidelines
Designing brand guidelines is a complex task that requires a high level of expertise. It involves building a brand identity and creating a company-wide branding guide for all communications. Our service helps you establish your new brand or refresh an existing one.
Logo Design Services
Logos can never be just a symbol, letter, or image. It has to be unique, simple, and appealing at the same time. We provide you with logo designs that are modern, trendy, and professional. You would love to flaunt the brand logo that our branding design experts create for you.
Corporate Identity Kit Design Services
We have an experienced team of graphic designers who create creative and high-quality corporate identity kits for you. We design your corporate identity kit not just to look good but also to work effectively – marketing your business and promoting your products or services.
Corporate Template Design Services
We offer corporate template designs for your business. Our templates will help you save a lot of time and money by providing access to professionally designed documents that you can use over and over again. The templates are ready-to-use and organized to help you save time and money.
Flyer & Brochure Design Services
Flyers and brochures are effective tools for promoting your products or services. A well-designed flyer can bring in customers and establish your brand presence. We create awesome flyer and brochure designs specified to your requirements and customized to your business requirements.
Office Stationery Design Services
Our design experts offer an aesthetic and attractive solution to all your office stationery design needs. We understand your brand requirements and create stationery designs such as letterheads, envelopes, business cards, promotional stationeries, and employee onboarding and gifting kits.
Corporate Gifting Design Services
Corporate gifting has become a norm, from client appreciation to employee engagement. We help you fulfill all your gifting needs with our corporate gifting design services. Not only the design, but we can also help you identify manufacturers, printers, and delivery affiliates.
OUR PROCESS OF BRAND CREATION & PLANNING
We offer a complete range of presentation design services that will cater to all your presentation design needs for your company.
The 5-C Research & Analysis
In order to create an impactful brand, it is imperative to understand beyond your products and services. We start with carrying out in-depth research and analyze the five C's i.e., Company, Customer, Competitors, Collaborators, and the Context. This gives us a holistic view which would help us to define your brand.
Brand Positioning
Once we have a detailed understanding of the internal and external factors affecting your brand, we research your target market, consumer behavior, demographics, psychographics, etc. This helps us to pinpoint the perfect positioning for your brand. This is one of the key and defining steps in establishing your brand.
Brand Personality, Voice & Parameters
The next step is to find and identify the right brand parameters which will ensure that your brand is catchy and memorable. This is important to establish brand recall. In this step, we define the brand personality, colors, brand voice, and overall what the brand stands for, what it wants to communicate, and how it is perceived by the target audience.
Brand Book & Guidelines
Once we have not the nuts and bolts in form of brand parameters, we collate and structure all of them into a brand book. In the brand book, we define the branding standardization, communication style, and overall brand guidelines. A well-defined brand book acts as the set of rules to ensure repetition of brand assets, and standardization in all forms of brand communication ensuring that the brand is embedded in your audience's mind.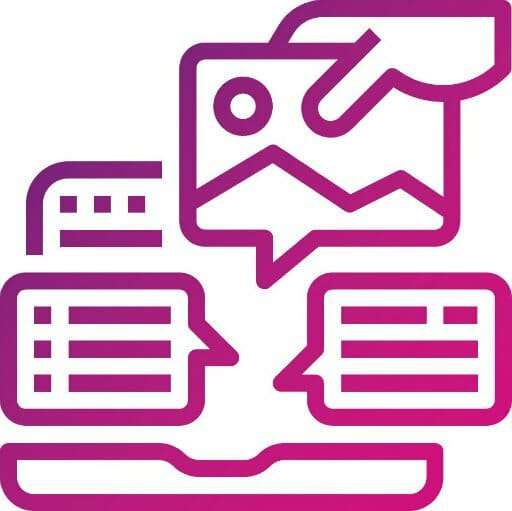 Creating Brand Assets
Based on the brand parameters and the brand book, we create the brand assets in form of a website, social handles, marketing collateral, communication kits, etc. Keeping the communication and design styles uniform across all your brand asset is the key to establishing your brand.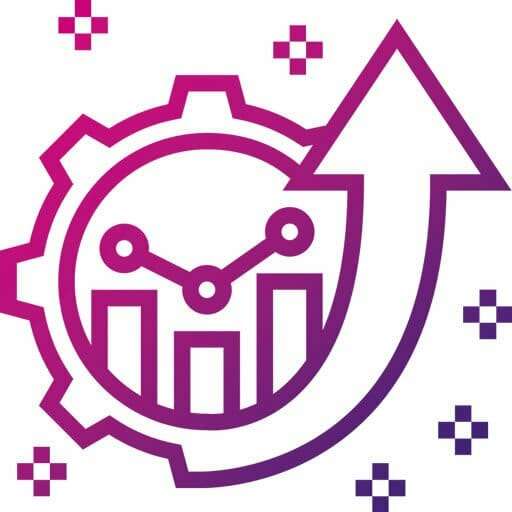 Brand Trial & Testing
Establishing a brand is a complicated process and requires several iterations driven by consumer and market feedback. It is important to conduct brand trials and listen to consumer feedback and understand the market analytics. Based on how the brand is perceived by the target market, tweaking brand parameters and style ensures the perfect branding for your business.
Brand Planning & Distribution
Having a strategy is crucial but it is the execution that drives results. Before execution, it is important to have a plan. We create a comprehensive activity-based plan and also understand the potential measurable results for each activity. We execute the plan through a series of brand distribution channels such as social media, email marketing, content marketing, advertising, and client retention activities.
Branding & Corporate Identity FAQs
PresentationGFX aims to differentiate brands from competitors through creative designs. They offer a wide range of services to define or redefine a company's corporate brand identity, ensuring a standardized and memorable brand across all marketing communications.
A good corporate identity is defined by consistency, strong branding elements, clear messaging, and reflecting the company's values. PresentationGFX's branding and corporate identity design services ensure a compelling and cohesive brand image that leaves a lasting impact.
PresentationGFX offers services like brand strategy & planning, brand book & guidelines creation, logo design, corporate identity kit design, corporate template design, flyer & brochure design, office stationery design, corporate gifting design, and more.
PresentationGFX works closely with clients to understand brand personality, positioning, messaging, and creative execution. They provide actionable and measurable strategies to boost business growth and customer acquisition.
PresentationGFX believes that logos should be unique, simple, and appealing. Their branding design experts create modern, trendy, and professional logos that not only represent the brand but are also memorable for the audience.