Impress your readers with our Report & Document design services
Every client we work with has a unique story to tell. We are here to help you tell yours, through professionally designed documents and reports that will convince your readers and leave them wanting more – whether it is an annual report, marketing material, or proposal for a new venture. Our years of experience in the field have taught us that every document design requires precision and perfection. That's why we make it our priority to deliver only the finest quality designs and take care of even the minutest details. As one of the leading corporate design houses, we take pride in designing documents that boost sales, engagement, and ROI. We offer an array of report and document design services that elevate your corporate identity, through proposal designing, annual reports, and marketing collateral. Our capabilities include Office Suite, Word, Excel, Publisher, PDF, and Adobe InDesign. However, it is not just the tools or services that drive our passion. We dedicate ourselves to enhancing our clients' communication strategies so they can build better, stronger relations.
OUR DOCUMENT & REPORT DESIGN SERVICES
We offer an array of reports and document design services – proposal designing, annual reports, marketing collateral, and more. Designing corporate reports, and documents for your business is crucial to building a strong brand identity. Our global team of design specialists has a strong grasp of the latest technology, tools, and trends. We create stunning documents that will help you share your value proposition with the world.
Annual Report Design Services
Sample Annual Report Design – Africure
We specialize in creating aesthetic and modern designs for annual reports along with other financial reports for global companies. Our team of designers works with our clients to create engaging and easy-to-read annual reports that stand out from the rest by capturing and highlighting key data about your company's performance. We have a reliable and professional design process that delivers memorable, and intuitive annual reports.
Investor Relations Document Design
Sample Investor Relations Document Design
Investor relations are a crucial part of any company's success. As such, the visual representation of investor documents is critical to building trust between you and your investors. We specialize in developing visually appealing and high-impact investor relations documents. Our investor relations document design services aesthetically bring to life the financial performance and strategy of your organization.
Business Proposals Design Services
Cafe Touba – Sample Business Proposal Design
Whether your goal is to increase sales, sharpen your business development, or strengthen your corporate relationships, our team is here to tell your business narrative in a compelling, visual manner. However, we don't stop there. We push further to ensure your business proposal generates confidence in investors.
Business Reports Design Services
Track your success the right way. Our report design services break down KPIs and various forms of data in a legible, stylish manner, so you, your internal and external stakeholders can graphically and seamlessly analyze your company's performance, allowing you to take action for future business decisions.
Corporate Document Template Design
Sample Corporate Document Template Design
By standardizing internal and external communications, our corporate document templates create a cohesive brand image for your business. Additionally, our templates are both elegant and user-friendly, allowing anyone in the organization to create documents with ease.
Whitepaper Design Services
Sample Whitepaper Report Design
Showcase your company's capabilities through thought leadership. Our team will design your whitepapers or research reports with aesthetic illustrations and charts and facilitate your readers to hone in on your company's findings, in a compelling and visually appealing manner.
Research Report Design Services
We design research reports for businesses, organizations, and individuals that help them make critical decisions. Our experienced designers build visually appealing data visualizations to present information in an easy-to-understand format. When it comes to designing research reports, we use infographics, charts, graphs, and illustrations to highlight the key information for intuitive understanding.
FlipBook Document Design Services
Sample FlipBook Document Design
Present your corporate reports and documents to your audience in an interactive way with our FlipBook document solutions. With the fun, realistic page-turning animation, our team creates accessible, visually enticing, and interactive FlipBooks that engage your audience. With no downloading required, your audience can click through your material, watch embedded videos, and easily share your document with others.
OUR DOCUMENT DESIGN CAPABILITIES & TOOLS
We provide document design services for all your corporate document design needs. We have expertise and capability with various design tools as per your requirements. We use Microsoft Word, PDF, PDF forms, Microsoft Excel, Adobe InDesign, etc. to design attractive documents. Our document design capabilities turn your ideas into reality and make them look attractive with the help of these tools.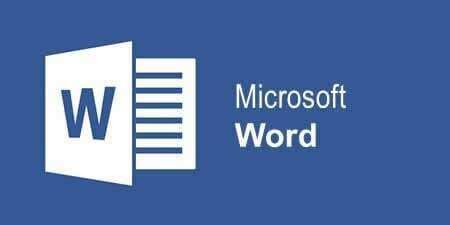 Microsoft Word Design Services
Using our team's in-depth knowledge and experience, we create effective and attractive Microsoft Word designed documents that get the attention your business deserves. By polishing, formatting, and organizing your Word documents, we secure your business' brand consistency and ensure the end product exhibits professionalism.
PDF Document Design Services
PDF files are known for maintaining their graphic integrity on any device. Don't miss the chance to hook your audience in with a beautifully crafted PDF document. With our world-class PDF design services, we create beautiful PDF documents with or without data forms, that give your brand a cohesive and professional look.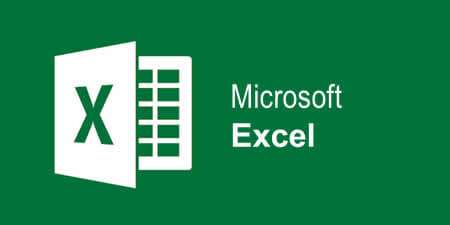 Microsoft Excel Design Services
Excel is synonymous with corporate documents. When you roll out a company-wide Excel-based tool or a document, you would need design standardization in coherence to your brand guidelines. Our expertise in Microsoft Excel design enables us to cater to all the Excel document design requirements of your organization.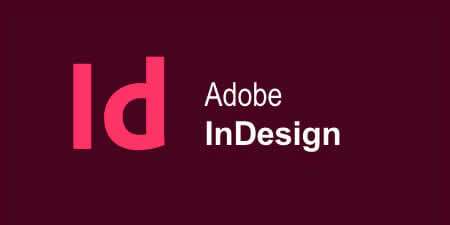 InDesign Design Services
We have extensive experience in creating well-designed corporate documents using Adobe InDesign. Adobe InDesign's advanced document design features allow us to create documents ready for print as well as digital distribution. We want heads to turn and jaws to drop when your audience lays eyes on your documents.
Report & Document DesigN FAQs
PresentationGFX's FlipBook document solutions offer an interactive way to present corporate reports and documents. With realistic page-turning animations, they create visually enticing and interactive FlipBooks that engage audiences without requiring any downloads.
PresentationGFX focuses on creating standardized designs that align with a business's brand guidelines. Whether it's through Microsoft Word, PDF, Excel, or Adobe InDesign, they ensure that the end product reflects professionalism and brand consistency for all document design services.
PresentationGFX offers a variety of report and document design services, including annual report design, investor relations document design, business proposals design, business reports design, corporate document template design, whitepaper design, research report design, and FlipBook document design.
PresentationGFX aims to help clients tell their unique stories through professionally designed documents and reports. Their designs aim to captivate readers, whether it's an annual report, marketing material, or a new venture proposal, ensuring precision, perfection, and a boost in sales, engagement, and ROI. For expert document design services contact us to get a quote.
PresentationGFX has expertise in various design tools, including Microsoft Word, PDF, Microsoft Excel, and Adobe InDesign. Their team uses these tools to turn ideas into reality, ensuring attractive and cohesive document designs.
PresentationGFX designs whitepapers and research reports with aesthetic illustrations, charts, and infographics. Their team ensures that the company's findings are presented in a compelling and visually appealing manner, making complex data easy to understand and more engaging for the readers.