Elevate your Presentations with our Presentation Design Services
PresentationGFX is your one-stop shop for all your presentation design needs. From idea to execution, we develop and provide publishable content that achieves results. We are here to help you get your idea across to your audience with ease. Presentation design is an integral part of all business activities. It is the first thing your audience sees and is a great way to create a lasting impression. Whether it's for business or personal use, we make sure that each slide is visually appealing, making it easy to read and understand. Our creative team of professional presentation designers creates visually appealing presentations that are guaranteed to grab any audience's attention. We believe that your presentation is the gateway to your business. We use creativity and innovation to deliver world-class presentation design services. Our presentation design services help in creating the best designs which positively impact your business. We plan, design, and deliver innovative presentations to communicate effectively with the right audience. We combine creativity and innovation to create a powerful presentation that provides great results for all types of businesses.
Quick Links
HOW WE TRANSFORM PRESENTATIONS
Check out how we create awesome presentations from the content, information, or data provided from your end.
Click on the above image to see the video. Want to see more examples check below.
PRESENTATION DESIGN OFFERINGS
We offer a complete range of presentation design services that will cater to all your presentation design needs for your company.
Creative Presentation Design
A blend of creative design and engaging content makes our presentation design services one of a kind. Our creative presentation design includes artworks, illustrations, imagery, icons, infographics, and typography.
Presentation Redesign
If you already have a presentation and not really happy with it, just send it to us. Our presentation design experts will redesign your presentation transforming your existing presentations without changing the content or the storyboard.
Presentation Makeover
A great presentation needs an engaging storyline, attractive visuals, and impactful messaging. We offer a complete makeover for your existing presentations including storyboarding, content enhancement, and designing.
Animated Presentation Design
Animated presentations are a great tool when you are presenting in front of a live audience or sending it online. We can also add music or voice-over to your presentations. Bring your presentations to life with animations.
Presentation Template Design
Our customized corporate presentation template kit usually contains 40 to 60 slides with various options of content, graphics, and illustrations. When your team creates a presentation they can simply use these to create great presentations.
Presentation Consulting
We offer an end to end presentation design consulting services for all your business needs. Right from researching, collating information, storyboarding, copywriting, visualization, design, and delivery, we take care of everything.
Presentation Standardization
A large team creates many presentations coming out of individual desks. They may not follow the brand guidelines or the design theme. We offer company-wide standardized presentations in accordance with your brand guidelines.
Presentation Content Creation
Content and visualization play a key role in creating great presentations. Our team of expert copywriters understands what you want to communicate and creates engaging copies highlighting the core information and key actionable points.
PRESENTATION DESIGN TOOLS & CAPABILITIES
We have extensive experience in a wide range of presentation design tools and software including Microsoft PowerPoint, Google Slides, Prezi, Apple Keynote, and several other tools. With the help of these cutting-edge tools along with our professional presentation design expertise, we create creative and aesthetic presentations for our global clients.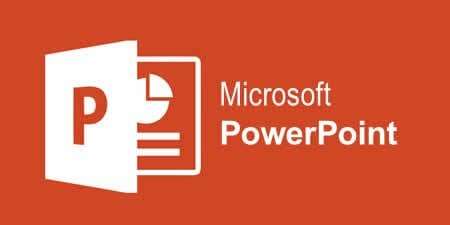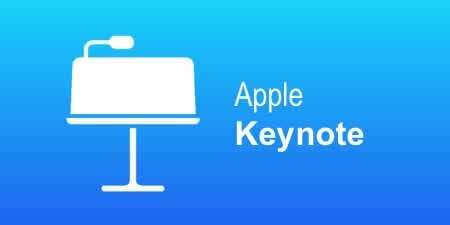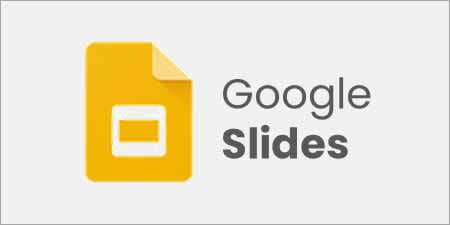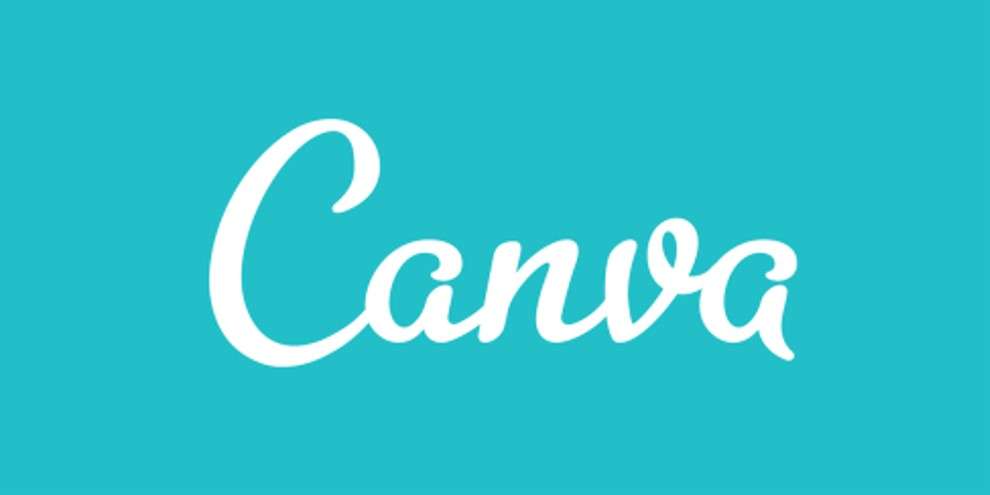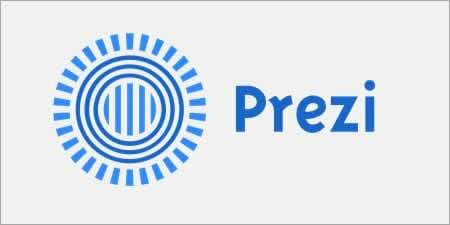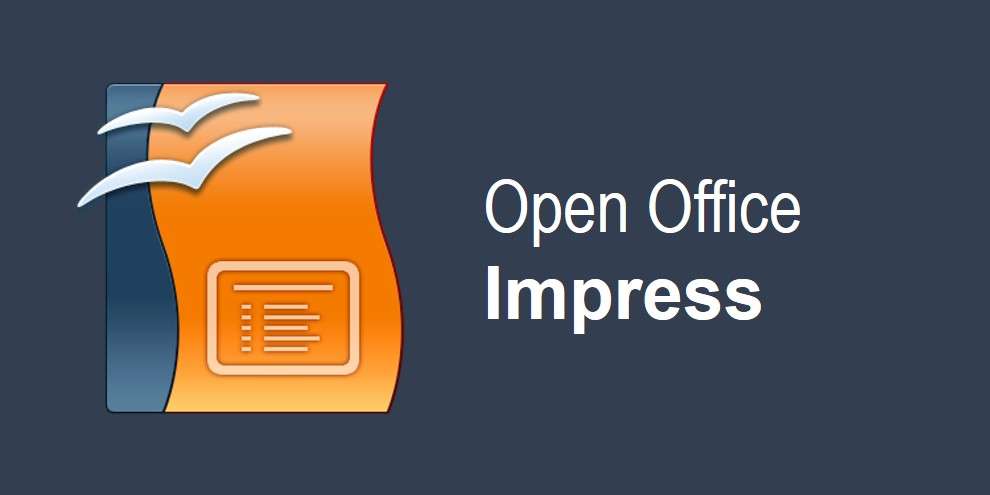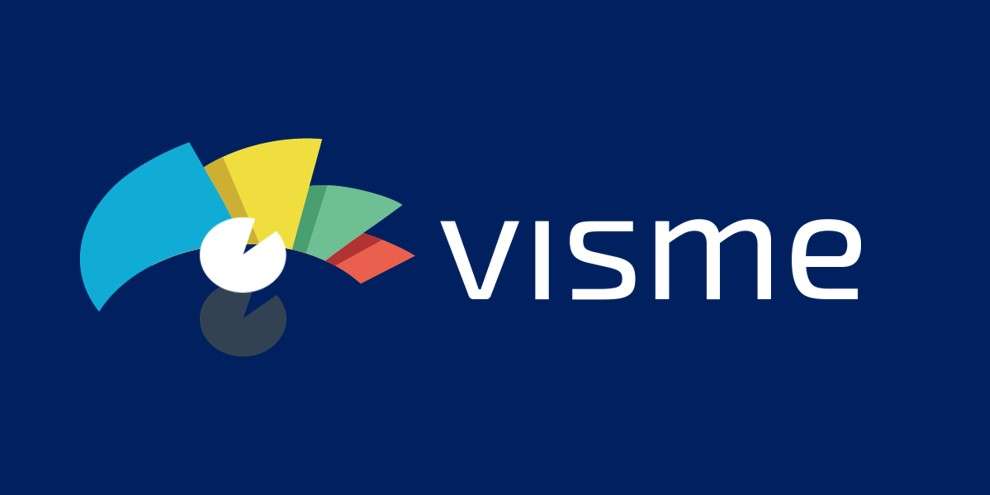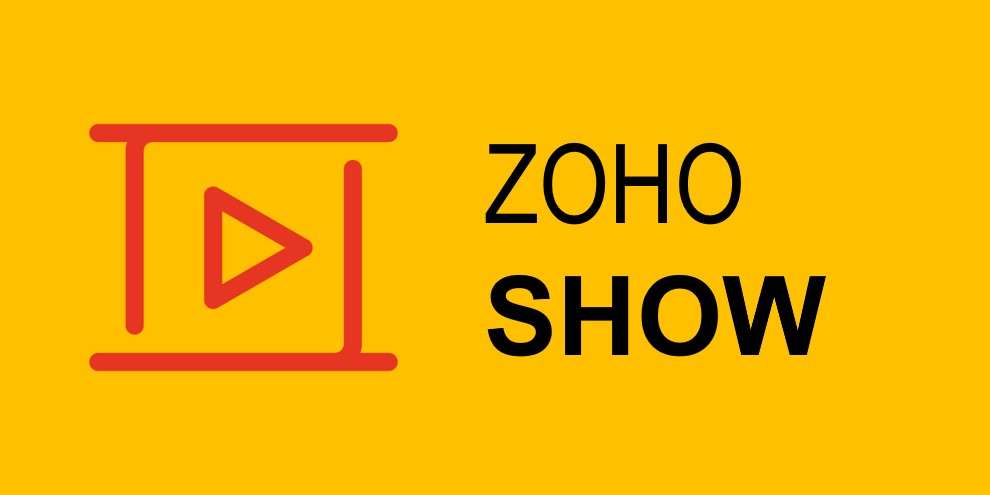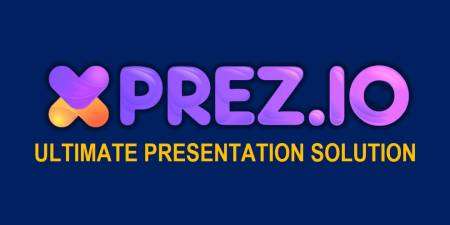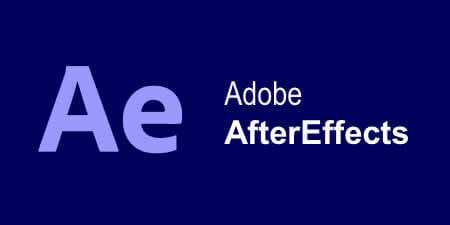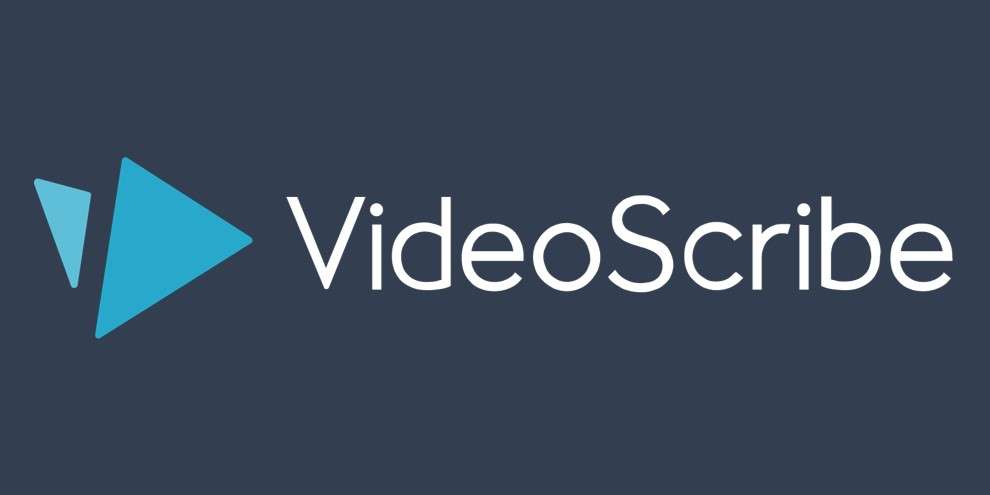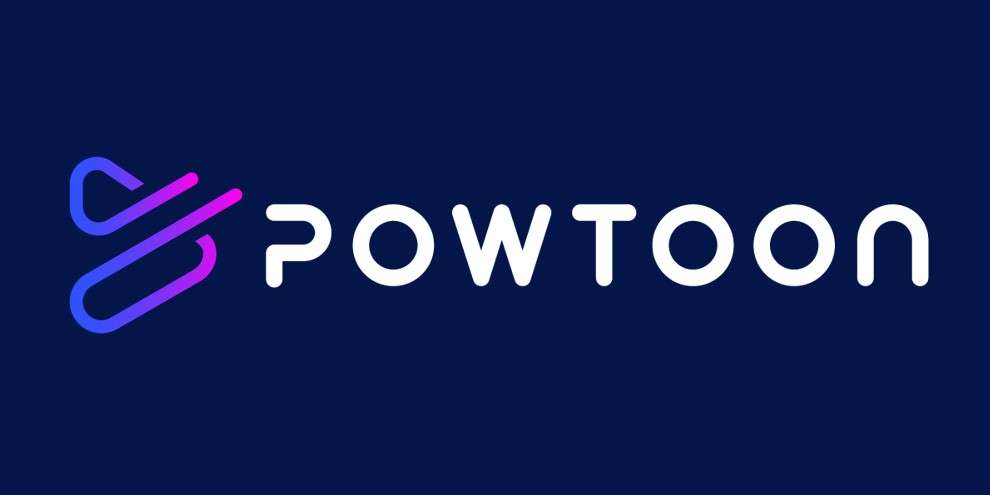 PRESENTATION DESIGN PROCESS
Check out our customized requirement-specific presentation design process for all your business functions.
01
Content Creation
Content is the key to great presentations. We start by collating content either provided by the client or through comprehensive research. Once the overall content is collated, our team of experienced copywriters creates or enhances the content which would convey the messaging efficiently.
02
Story Boarding
A structured storyline is one of the most important aspects of creating an engaging presentation. Our robust methodology of presentation storyboarding enables us to weave a story onto every presentation that is bound to grab the audience's attention and create a long-lasting impact.
03
Presentation Design
Our team of creative presentation designers design stunningly beautiful slides using typography, imagery, illustrations, and other design techniques to amplify the messaging of each slide. Our designs are not only aesthetic but also make the presentation intuitive and easy to understand and remember.
04
Delivery Support
We also provide presentation delivery support to our clients through a range of services that includes presentation technology, presentation distribution, hosting, analytics, script creation, presenter training, presentation rehearsals, testing, troubleshooting, and real-time presenter support.
PRESENTATION DESIGN LEVELS
We offer different levels of presentation design services based on your requirements and budget.
Design Level 1:
Presentation Formatting
Presentation formatting or adaptation involves fixing up your slides in terms of alignment, brand colors, and font standardization.
Brand color standardization as per brand guidelines
Font standardization (Type & Size)
Text & Image alignments and spacing
Template creation or designing
Custom designing
Design Level 2:
Templated Presentation Design
The templated presentation design offers a template-based design from our template library. The template would be at par with the brand guidelines and colors.
Brand color & Font standardization
Text & Image alignments and spacing
Template-based design
Custom designing
Custom Illustrations
Design Level 3:
Custom Presentation Design
Custom presentation design involves custom design including icons, basic infographics, and images without any complex artworks or advanced image edits.
Brand color & Font standardization
Text & Image alignments and spacing
Customized Template creation
Custom Designing (Icons, basic infographics)
Custom Illustrations
Design Level 4:
Advanced Presentation Design
The advanced presentation design is where the magic happens involving custom artwork, image edits, custom icons, characters, complex infographics, and illustrations.
Brand color & Font standardization
Text & Image alignments and spacing
Customized Template creation
Custom designing and illustrations
Custom artwork, characters, image edits, etc.
Presentation Design Addon Services:
Along with the above-mentioned design levels, you can opt for the following add-ons to your presentation design services which include PowerPoint animations, content creation, and enhancements, interactive presentations along with voiceovers and music.
Animated Presentations
We offer PowerPoint animation services for all your presentation needs. You can add this service to all the above levels.

Content & Copywriting
We can also help you in researching and creating content or enhancing the content should you choose this add-on.

Interactive Navigation
We can make your presentations interactive whether by adding click-based animation or interactive flow to them.
Voice Overs & Music
Make your presentations by opting for upbeat background music or voiceover synced with animations.
PRESENTATION DESIGN SOLUTIONS FOR BUSINESS FUNCTIONS
We cater to all your business presentation design requirements. Ranging from sales presentation design to internal & external communications, we do it all. Check out our customized requirement-specific presentation design solutions for some of the featured business functions.
Sales Deck Presentation Design
We are a one-stop shop for all your sales presentation needs. Whether you are a startup or a large business, present in style with our high-quality and creative sales presentation designs to impress your clients and close more deals.
Company Profile Presentation Design
We have a team of professional designers who will shape your company profile in an amazing way. With these organized and creative presentations, you can easily captivate and impress potential customers and showcase your credibility.
Conference & Event Presentation Design
If you want to make a great first impression and convey the right message, then we are the people to help. We provide visual content for all types of events such as conferences, seminars, trade shows, etc. Through our services, you can mesmerize your audience.
Keynote & Townhall Presentation Design
Our presentation design experts create visually stunning presentations for your keynote speeches or company townhalls. We ensure that your message, not only gets across to your audience effectively but also will motivate, engage and entertain your audience.
Product Demo Presentation Design
An attractive presentation design is the best way to showcase your product. We help you tell a compelling story with your product demos through engaging presentation designs that capture your audience's attention and keep them engaged.
Accounting Presentation Design
We provide presentation design services for accounting and compliance such as financials, budgets, and tax planning. Our presentations are delivered in a unique style, with data presented clearly and relevant to your organization.
Financial Report Presentation Design
Our presentation design services for financial reports provide intuitive data visualization that helps you make the right decisions at the right time. Make your presentations engaging and effective by highlighting your key financial and performance indicators.
Research Presentation Design
We design research report presentations that will help you to deliver your research insights in a more visual and engaging way. We'll enhance the look and feel of your research reports by creating storyboards using infographics, illustrations, graphs, and charts.
Marketing Presentation Design
We build breathtaking presentation designs for your brand that help you connect with your audience. We are here to help you market your business and brand. Our presentation design services will make sure that your brand is showcased in the best possible way.
Human Resource Presentation Design
Our presentation design services for the Human Resource department will help you deliver your message to the employees in a very effective manner and thereby improving employee engagement which is key for any organization to achieve its goals.
Recruitment Presentation Design
We prepare presentations that are designed to attract the best talent. We conduct an in-depth analysis of your requirements and prepare a custom presentation that will help you to attract new talent from the campuses and institutions through engaging presentations prepared by our experts.
Investor Presentation Design
Our investor presentation design services help companies tell their story in a professional way to investors, potential partners, and stakeholders. Our presentation design services are tailored to meet your goals – whether you are raising funds or showcasing your performance.
Training Presentation Design
Our experienced presentation designers do more than just create beautiful slides. We leverage our expertise to develop impactful presentations that engage your audience and increase the effectiveness of your training and learning initiatives.
Webinar Presentation Design
Our attractive presentation design services make your webinar or online event stand out from the rest. With our presentation design services, we will make sure that your message reaches the hearts and minds of your target audience and drives conversions for you.
Board Meeting Presentation Design
Presenting to a group of people is always difficult, especially when you are presenting to the board. Our presentation design services for board meetings help you in getting the attention of the board members by designing powerful and engaging presentations.
Annual Report Presentation Design
We offer professional annual report presentation design services that will help you present your company data to your stakeholders in a more effective manner. We will ensure that your annual report presentation conveys meaningful insights with impactful visuals.
PRESENTATION DESIGN SOLUTIONS
FOR INDUSTRY-SPECIFIC REQUIREMENTS
We have worked with several industries and we understand the industry domains, terminologies, and what is needed to create engaging and impactful presentations for them. Check out some of the featured industries that we cater to.
Financial Services Presentation Design
Presentation design is a critical marketing tool that helps financial service organizations in connecting with their audience. Our well-designed presentation can persuade prospects, close deals, and promote your brand.
Healthcare Presentation Design
We are a presentation design agency specializing in designing presentations for the healthcare industry. Our clients include hospitals, medical facilities, medical professionals, pharmaceutical companies, and healthcare associations.
Technology Presentation Design
Our expert presentation designer has been offering the best presentation design services to some of the largest companies in the technology, information technology, software, and hardware industry for over a decade.
Fashion & Apparel Presentation Design
Dress to impress with eye-catching presentations for fashion and apparel companies. Our presentation designs will leave a lasting impression on your audience. We will take your presentations from ordinary to extraordinary.
Hotel & Restaurant Presentation Design
We are all about creating a memorable first impression for your business. We are a creative presentation design firm for the hospitality industry offering bespoke presentations that enhance your brand, build trust and attract more customers.
Banking Presentation Design
Presentations are one of the key tools for a bank, be it for sales, communication or marketing, or anything else. We offer creative business presentation design that banks need to get their message across with clarity, consistency, and impact.
Training & Education Presentation Design
We make presentations for you that will maintain your audience's attention. We offer presentation design services for the education and learning industry. Our expert designers will come up with unique designs that are going to stand out.
Insurance Presentation Design
We design presentations for insurance companies for sales, marketing, and communications. Our presentation design is customized as per our client's needs and is easy to understand and creates an impact.
presentation design FAQs
Presentation design services offer professionally crafted, visually engaging, and impactful presentations. They elevate your brand's image, captivate audiences, and convey complex information effectively, leading to increased audience engagement, better communication, and ultimately, improved business outcomes.
At PresentationGFX, our presentation design services cater to a wide range of presentations, including business pitches, corporate reports, product launches, educational materials, infographics, and more.
Yes, at PresentationGFX, we welcome your custom design assets and templates. Our presentation design services can seamlessly incorporate your unique creations to deliver a tailored and stunning presentation that aligns perfectly with your brand and vision.
Yes, at PresentationGFX, we prioritize confidentiality. You can opt for an Non Disclosure Agreement and your presentation materials will be kept kept 100% confidential and secure throughout the design process. Your trust is our top priority.
Absolutely! At PresentationGFX, we prioritize your satisfaction. Our approach ensures that the final design aligns with your vision. Our design methodology is structured around milestone-based deliverables, ensuring the project progresses on the right path. We value your feedback and offer up to 2 revisions per milestone to fine-tune the design to perfection. Your detailed and specific feedback is instrumental in achieving the desired outcome.
The time to get a presentation designed depends on its complexity and scope. PresentationGFX's professional design services ensure timely delivery, typically a presentation of 20 slides usually takes 2 to 3 days to design and deliver the same.
Latest PRESENTATION DESIGN POSTS
The benefits of PowerPoint presentation services

Be it a pitch deck or a sales forecast report; a PowerPoint presentation is the most powerful and effective means to communicate details in a visually engaging manner. However, designing a captivating presentation isn't a stroll in the park; it involves a lot of creativity to build a theme, branding, and, most importantly, professionalism. And if you are missing any …

Boost your presentations with these 10 stunning PowerPoint design Ideas

Does a good presentation make you more confident? The answer is yes. An excellent presentation running on a projector certainly boosts your confidence, and you speak precisely how you should be. But how do you create such an exemplary presentation? Does that make you feel nervous? It will be best to lift your worries, as we have created this blog …

Slide by Slide: A look at the Creative Process of PowerPoint Design Agencies

When one creates visually engaging and captive PowerPoint presentations, it is the result of a whole set of procedures followed by the PowerPoint designer. To obtain the best result from PowerPoint, there is a dedicated team member who is deployed to perform the specific task on the client. The PowerPoint design agencies are not only responsible for designing the visually appealing presentation …